Cleanroom Supply
Cleanroom Supplies: We are looking for featured products for the first month with one-two sentences of content. Screen shot attached for reference.
NEW: Pharma-Sat™ Canister
Pharma-Sat™ Canisters (5"w X 7 ½" h) offer the same great clean as all Pharma™ wipers, in a convenient, space saving canister with a self-sealing snap top. Made from a polyester/cellulose blend, our 6" x 8.5" wiper is a lintless 797 compliant wiper. These pre-saturated wipers are 70% IPA/30% DI water non-sterile all-purpose wipers that can be used throughout your ante-room and buffer areas.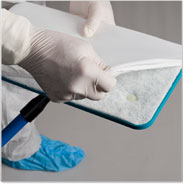 Disinfectant Cleaners
Quis nostrud exercitation
ullamco laboris nisi ut aliquip
ex ea commodo consequat
Mats
Quis nostrud exercitation
ullamco laboris nisi ut aliquip
ex ea commodo consequat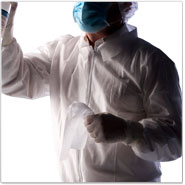 Mops
Quis nostrud exercitation
ullamco laboris nisi ut aliquip
ex ea commodo consequat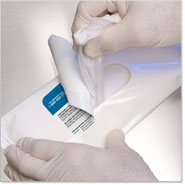 Gloves
Quis nostrud exercitation
ullamco laboris nisi ut aliquip
ex ea commodo consequat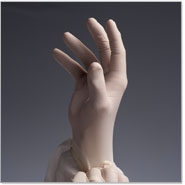 Miscellaneous
Quis nostrud exercitation
ullamco laboris nisi ut aliquip
ex ea commodo consequat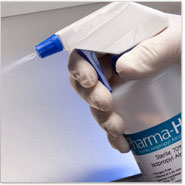 Testing Kits
Quis nostrud exercitation
ullamco laboris nisi ut aliquip
ex ea commodo consequat